February 17, 2010, 12:49 pm
Filed Under random babbling | Leave a Comment |
Ty and I did the Valley Forge Pilgrimage this weekend with the Boy Scouts & Cub Scouts and boy was it cold & snowy! They told us it was the snowiest one they've ever remembered. Ty and I made it through 2 stations only, but at least did some! I was fine – my boots were FABULOUS, but Ty's hands got pretty cold. Doing what any 7 year old would do, he couldn't keep his hands off the snow. So even though I had a few layers of gloves, once the bottom layer got a little wet, it was all downhill from there.
The first station we saw had 3 Oneida Indians talking about their culture. I'm not sure if you can tell from this picture, but this guy has his hair cut in the traditional Oneida way. It was shaved except for a ponytail in the back. And he didn't even have a hat on! The Oneida's talked about the Iroquois involvement with the Revolutionary War and how they played LaCrosse, of all things! It was really very interesting.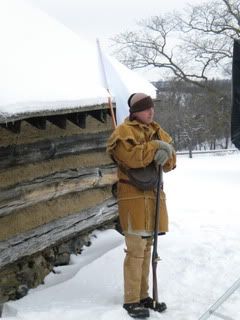 After the first station (which we walked to), we took a bus to the next station where we had some hot cocoa first. Ty was happy to warm up a bit, but it didn't last too long.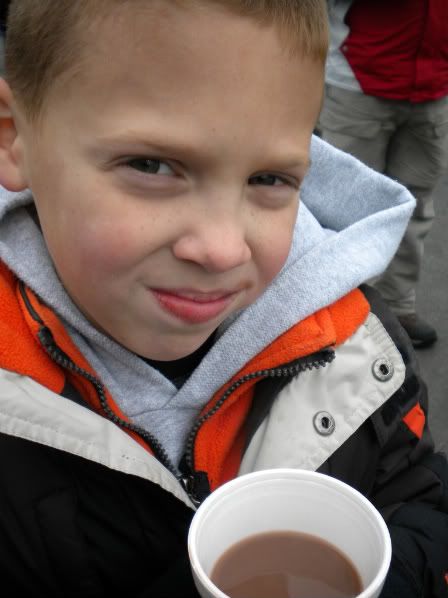 The 2nd station that we went to was about how the soldiers loaded cannons. I didn't get any pictures from there, as Ty just wanted to go home. We got a ride back to our car and decided to try some sledding. Valley Forge National Park is known for it's great sledding hills. Ty warmed up in the car and we did just 2 runs down a big hill. He had to climb back up the hill both times in snow that was waist deep on him!
I snapped a few more pictures of the park before we left. We really had a good time and I hope next year we can learn a little more about the Revolutionary War at the next Pilgrimage.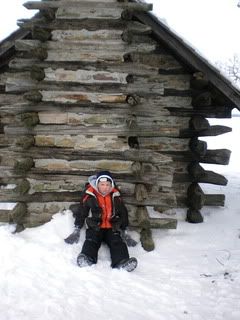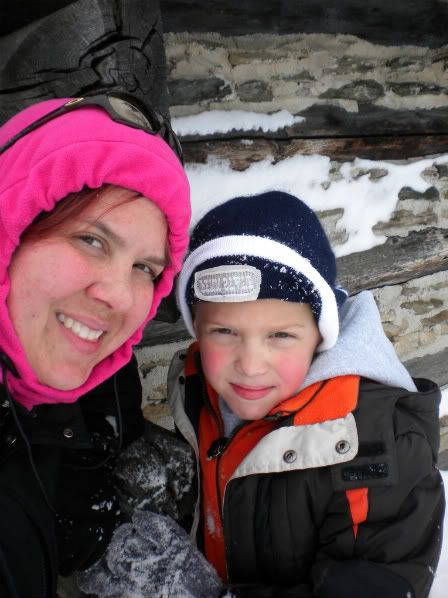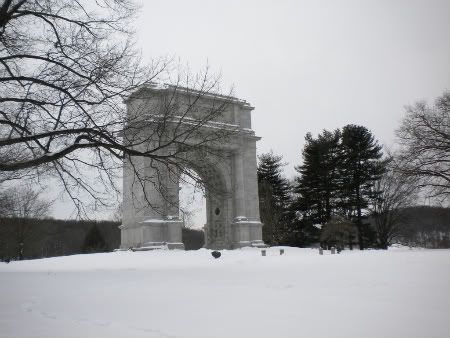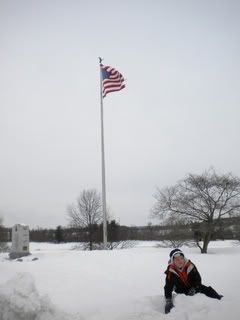 Comments