February 10, 2010, 11:24 am
Filed Under random babbling | Leave a Comment |
I wonder how many people are posting about snow days today. Here is PA we are having our 3rd snowstorm of the winter. If we get at least 10 inches in Philadelphia today, we'll break records and have the snowiest winter of recorded history. I think it's going to happen. It started snowing about 6 or 7pm last night and we got maybe 4 inches overnight and now it's snowing again. It's supposed to continue all day and DH says we're in for another 8-10 inches MORE on top of the 4 we already got. Luckily the 13 inches we got this weekend have melted a little bit, but still, we're in for a lot of snow. So the kids are off today and maybe even tomorrow if it continues snowing through the night.
I love the snow. I'm not crazy about driving in the snow and when DH & I were working outside the home, it was stressful having to get the cars shoveled out and driving to work. But now that he's working from home & I only have a part time job with very little commitment, it's actually nice to watch the snow fall.
On Saturday was our first significant snowfall of 2010 and we spent time shoveling, snow blowing (thanks to our neighbor's borrowed snow blower) and baking. Instead of just baking cookies, we made some dog treats for Sabrina.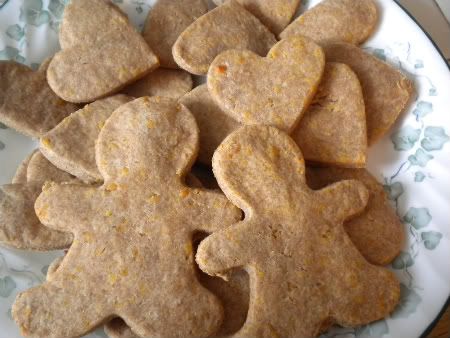 Allison found this recipe and for the life of me, I can't locate it right now, but it's basically just whole wheat flour, milk and cheddar cheese. Sabrina seems to like them because she runs off into the corner to eat them like she's getting some kind of human treat she's not supposed to have.
Here she is in the snow, before we made the treats. She's loving the snow, too.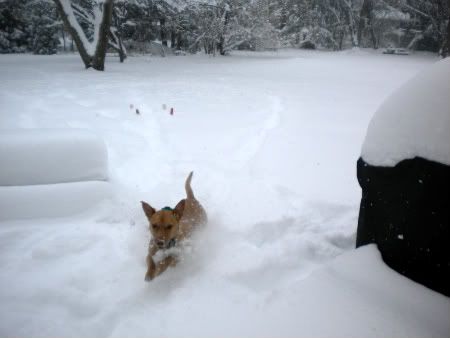 And of course the obligatory bundled up chilly kids: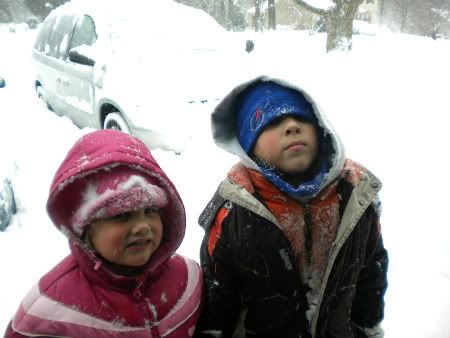 And Allison enjoying some hot cocoa after being out in the snow: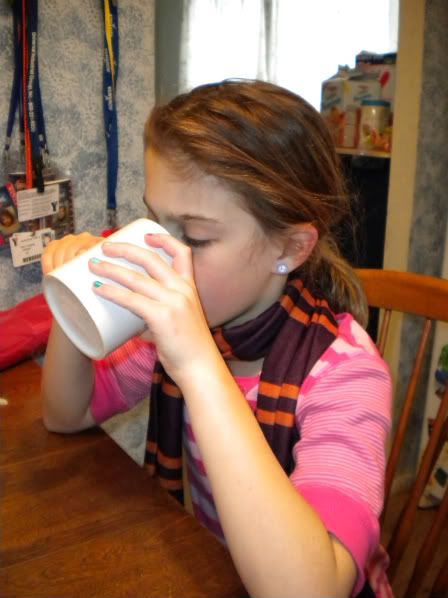 Finally, here is my artsy picture for the day. We live across the street from a small, private cemetery and I love taking pictures of it.
I used a photo mask by Holly McCaig for the border and tweaked the photo a bit using an action by Meredith Fenwick. I love the way the flag is just blowing in the wind with the rest of the cemetery so peaceful.
I'll leave you with one final photo of Sabrina I took today. At the last minute, she blinked, LOL! Actually, I think she was annoyed that I was making her stay outside & look up at me in the snow.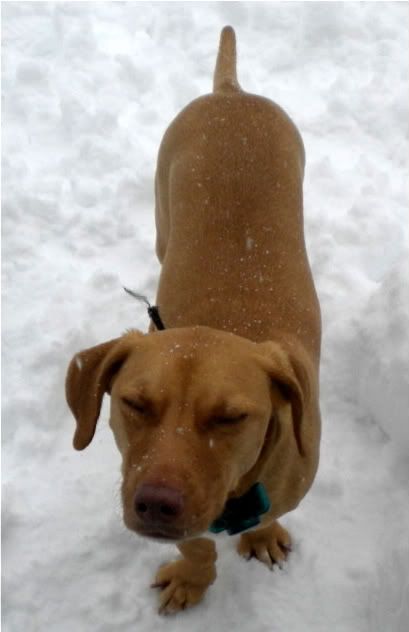 Comments